Individual sessions allow us to start where you are, focus on your needs & follow your own rhythm. My intention is to create a space of safety, respect and support in which body, mind and heart can move towards wholeness. Each session is very personal and may include, among other things, talking & listening, movements & physical explorations, meditations, breath awareness, deep relaxation, wisdom teachings & enquiries. Together we will find resources that support well-being, ease and enjoyment.
Through this work, over the last 15 years, I have supported people of all ages who have come looking for relief from some kind of pain or stress, dis-ability or dis-ease, many are simply wanting to feel better. Some come for guidance as they are touched by an inner calling of the heart, a desire for fulfilment and blossoming. Whether there is a specific issue or a more generalised sense of imbalance, the journey inevitably involves an integrative approach where body and mind are not considered separate entities and where the soul is acknowledged. I remember a lovely woman who came to see me looking for help with insomnia and anxiety, as we began to release tension in her shoulders and upper body, her breathing changed, her sleep changed, and she went on to transform other aspects of her life.
We can all benefit from this gentle presence with ourselves, offering opportunities for self-discovery, transformation, health and happiness.
Sometimes all we need is time for ourselves in the company of another who is listening.
Individual sessions cost 60 euros for 1 hour, 80 euros for 1h30
Contact Susie if you have a question or would like to arrange to meet (online or in-person)
Les séances individuelles sont également proposées en français.
"For some months now, I have also been wanting to write you with some words of thanks for introducing me to yoga and to a wonderful new way of living.  Ever since we started working together I have incorporated a short yoga practice into each day and it makes a world of difference to my life and feeling 'in balance'.  I feel more in tune with my body and my whole being just feels more relaxed and better.  Thanks to you, I've changed the whole start to my day, which, combined with a short meditation just makes me feel so much more present, and in my body – and therefore mindful.  Mindfulness also brings presence and a sense of happiness.  It's great!" EH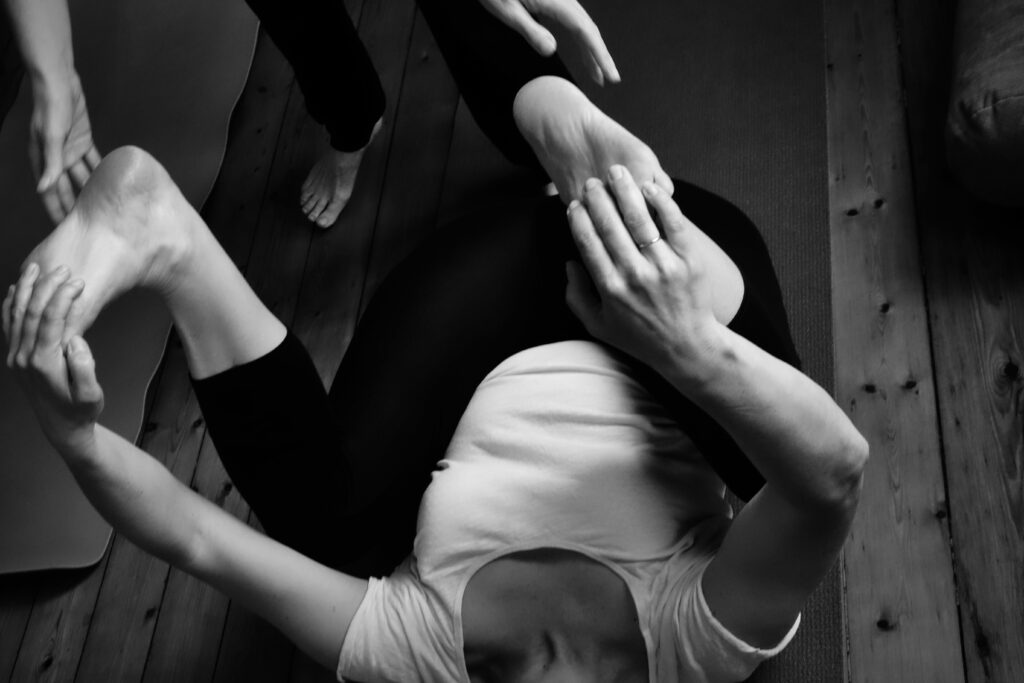 "It feels special to be accompanied by Susie in my life, with its doubts, struggles and aspirations.
We all need this human touch and feeling of connection throughout our journey on this Planet.
Our one-to-one sessions may be very different depending on where I am in my life. It can be anything starting with healing bodily practices, spiritual and psychological support and guidance, meditation, breathing practices, help with intellectual reflections.
Caring and continuity are a common thread for all sessions.
For somebody like me, it is very precious to have a Guide able to bring together bodily healing, spirituality and scientific insight. I benefit from Susie's deep knowledge of yoga, buddhism and mindfulness practices as well as from her deep understanding of the development of human species and body thanks to her academic background." AK